Adorno on WNYC Radio (Mayor LaGuardia was not happy)
10:09 PM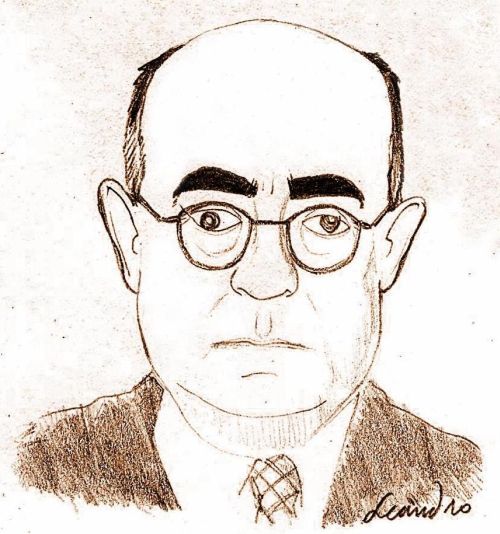 Social theorist and musicologist Theodore Adorno began a series of programs on WNYC, then owned and operated by the City of New York. First airing on April 25, 1940
, only five shows were aired before the populist Mayor LaGuardia intervened and it ended on June 11, 1940..
http://www.wnyc.org/blogs/archives/2011/oct/28/frankfurt-school-theorist/
_________________________________
"Why didn't it last? Well, it appears that on that June 11th program there were works by Alban Berg and Stefan Wolpe performed live by Trude Rittman, piano and Josef Marx, oboe. In an oral history interview, Rittman explained what happened:
"I was supposed to play the [Alban] Berg Sonata, Op. 1, and then to end the program Joe Marx and I played Stefan's [Wolpe] Oboe Sonata. Then a terrible thing happened. I played the Berg Sonata, and nobody knew that I would repeat the exposition part, which I did. And so when Joe and I started the Oboe Sonata and played and played and played, we were not done when the time was finished. So part of it was hacked off, and poor Stefan had a fit. We played to the end, but didn't know they had turned off. Adorno was called out while we were playing, and returned looking very pale and disturbed, and afterwards he told us Mayor LaGuardia had called to say he didn't want any more of that music on his station. He was very outspoken about it…"